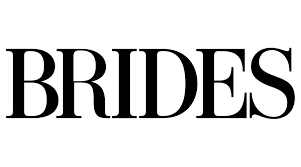 Tatler - India Hicks and David Flint Wood's Quintessentially English Wedding
"We wanted it to feel very English countryside, and totally unpretentious."
Friday, September 10, 2021, was a magical day for designer India Hicks. After postponing her wedding twice due to the coronavirus pandemic, she was finally able to marry her partner of 26 years and father of her five children, former advertising executive David Flint Wood, in her home village of Oxfordshire. Despite the cancellations, she couldn't have imagined a more perfect day.
As the goddaughter of Prince Charles and granddaughter of Lord Louis Mountbatten, India has attended her fair share of royal weddings. At 13 years old, she was even Princess Diana's bridesmaid at the iconic globally broadcast event. This fall, more than 40 years later, the designer was able to tie the knot at her own dream wedding in a much more intimate setting. It all kicked off with an "unconventional" sit-down dinner and dancing the night before the ceremony. The next day, David and India made their relationship official at Brightwell Baldwin Parish Church before celebrating with a casual lunch reception at Lord Nelson Pub, just across the street from the church.
In addition to her family's presence, Hicks also incorporated nods to her mother by hand-picking flowers from her garden.
Her bridal bouquet was also made by the same florist, Pulbrook & Gould, who arranged her mother's wedding bouquet back in 1960.
https://www.brides.com/real-wedding-photo-album-india-hicks-5210210