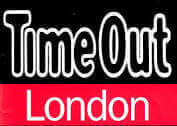 Time Out - London's best florists
Looking for some prime petals in London? Head to one of these independent florists and flowers shops in London
It's always a good time for flowers – and London has a wealth of florists, so there's no reason for your bouquet-buying to be limited to a Sunday morning stroll down Columbia Road. Lots of shops around the city offer impressive ready-made arrangements as well as the chance to pick your own armful of flowers for that added personal touch (and extra brownie points).
Whether you're hoping to make a gesture for an anniversary, Valentine's Day, Mother's Day or just simply because you want to put a smile on someone's face, here's our pick of London's best florists and flower shops. And if you want to order online and make it really easy? 
Looking for some prime petals in London? Head to one of these independent florists and flowers shops in London.
https://www.timeout.com/london/shopping/londons-best-florists